Deleting freight offers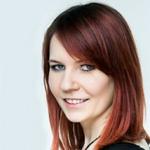 Updated 2 weeks ago by Sylwia
If you wish to cancel a freight offer, you can do it in two ways. See the instructions below.
From the left-hand side menu, select the Freights module and open the Sent tab. Click the offer to be deleted from the list.
In the offer details window, click the More button and select Cancel publication.
In the bottom left-hand corner you will see a message confirming the deletion of the offer: Publication has been successfully cancelled.
In the Freights module, go to the Sent tab, select the offer to be deleted from the list. On the right side you will find an icon with the "x" symbol in a circle - click on it to cancel the publication.
If you successfully deleted the offer, its Status will change to Completed / Cancelled.
Done. The offer is no longer available on the Load Exchange.
---