Adding a contact person in the vehicle offer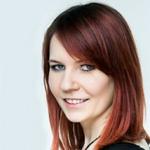 Updated 1 year ago by Sylwia
You already know how to add a new vehicle offer. Now you will learn how to add an additional contact person. This function is especially useful when the offer is published by someone else than the driver of a vehicle. Add your driver to the offer to be sure that your contractor will be able to contact him.
A contact person can be added in two ways:
When adding a new vehicle offer.
When editing an existing vehicle offer.
Adding an additional contact person while publishing a vehicle offer
Once you have filled in the parameters of your offer - at the bottom of the form you will see the Add contact persons field. Click on it to expand the list of employees of your company.
Click on those who will be acting as additional contact persons.
Please note that you can add the maximum of 3 contacts persons to your offer.
Adding an additional contact person to an existing offer
If you have already published a vehicle offer and would like to add an additional contact person to it - you can do this easily by editing its content.
Choose the offer you are interested in and click on the vertical three-dot symbol. Then select Edit offer.
In the offer editing window, add contact persons - click on the list and select up to 3 people who will be listed next to the offer. Note that editing the offer means publishing it again and removing its previous version.
Once you are finished with the editing, click the green Edit offer button.
---