Publishing a vehicle from the Fleet module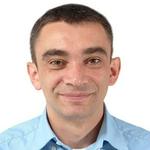 Updated 5 months ago by Szczepan
To publish a vehicle offer, click on the Fleet module.
From the list, select a vehicle for which the following fields have been completed: vehicle type and capacity.
Click More and select Add vehicle offer from the drop-down list.
The previously defined vehicle details will automatically appear in the add vehicle window. Once the parameters have been checked, the vehicle offer can be added.
---