Notifications in Loads2Go!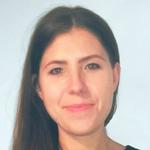 Updated 1 month ago by Małgorzata
Who can use this function in Loads2GO!?
Function available to carriers using the Loads2GO! application
From this article you will learn how notifications work in the application and how you can manage their settings.
Notifications inform you of important events in the Loads2GO! application.
Click on the bell icon at the bottom of the screen to navigate to notifications. The blue dot informs you of new notifications.
A list of notifications is displayed. Clicking on a particular item will redirect you to the correct place in the application.
Notification settings
By default, notifications for important events are enabled in the Loads2GO! application. You can modify these settings according to your preferences.
Click on the three dots on the right side of the main menu.
Select Notification settings.
A list of notifications that you can manage is displayed. The blue colour indicates that a particular notification is enabled. To turn it off, click the switch, which will change the colour of the button to grey.
---