Filtering freight offers in Loads2GO!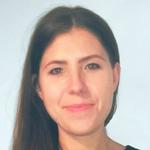 Updated 5 months ago by Małgorzata
Who can use this function in Loads2GO!?
Function available to carriers using the Loads2GO! application
From this article you will learn how to:
manage filters
manage notifications of new offers
sort offers
Filtering freight offers from the public exchange
Once logged in to the application, in the EXCHANGE tab, you can adjust searching for offers according to your criteria or use those defined on the Platform:
How to use the filters you have set up on the web version of the Platform? Check here.
How to create a new filter to search for offers? Check here.
Filter management
It is possible to manage the saved filter. To do so:
Under the EXCHANGE tab, click Filters to open the list of saved filters.
Click on the three dots next to the filter you want to update. The filter can be edited, duplicated or deleted.
Managing notifications of new freight offers
New offer notifications are enabled by default - you will receive them even when the application is running in the background.
To turn them off, click on the bell icon.
Sorting offers
By default, the results of the offer search are sorted by added date (the latest freight offers are at the top). You can change the sorting by the following parameters:
date
loading/unloading place
weight
reporter
To change the sorting method, click on the icon with three horizontal lines and an arrow, then select the sorting option you want to use.
Remember! You can use sorting of offers in both "EXCHANGE" and "PRIVATE EXCHANGE" tabs.
Filtering freight offers from the private exchange
In the PRIVATE EXCHANGE tab you will find private load offers only. You can narrow down the list by setting additional filters.
How to filter load offers from the private exchange? Check here.
---