You are here All categories ​>​ ​Messenger ​>​ Negotiation and acceptance of offers in the messenger - forwarders (TFF) and CargoON
Negotiation and acceptance of offers in the messenger - forwarders (TFF) and CargoON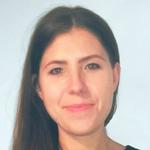 Updated 1 month ago by Małgorzata
Who can use this function?
Function available to users of the forwarder product line (TFF - Trans for Forwarders) and CargoON.
From this article you will learn how to:
negotiate, accept or reject offers
propose your price
withdraw offers
negotiate with several carriers at the same time
When you publish a freight, you can expect to receive messages or offers from carriers, sent to you in the messenger. Open the message to perform one of the below actions.
Negotiatie the offer
After receiving a price proposal from the carrier, enter your freight rate and click Send.
If someone else in your company is assigned as a contact person for a particular freight, they can negotiate with the same carrier at the same time as you.
Click on the clock icon with a number indicating how many people the carrier is now negotiating with. You will see the following sections:
Mine, which contains your negotiations with this carrier;
Other, with the names the people in your company with whom the carrier is negotiating at the same time.
Accept the offer
Click the Accept button to approve the contractor's offer.
Click on the clock icon to view the negotiation history.
Reject the offer
Click the Reject button to turn down the contractor's offer.
This option does not mean the definitive end of negotiations, but simply a rejection of that particular price offer. Both parties can resume negotiations.
Send your rate
After receiving any message from the carrier about the offer, you can send your price proposal.
Click on the green Propose a rate button.
Enter the amount you are proposing for this freight and click Send.
Here you can also change the currency of the payment for providing the transport service.
Your submitted offer is awaiting acceptance.
Once you send a price offer, the carrier can accept, negotiate or reject it.
Withdraw the offer
To change or withdraw an offer you have submitted, click the Withdraw offer button. You can do this as long as the contractor does not accept the proposal.
After withdrawing your offer, you can submit another one.
Negotiate with more than one person
To see all ongoing negotiations for a given freight:
In the Added tab of the Freights module, find the offer you are interested in and click on it to see more information.
Ther is My negotiations section under the Negotiations tab. Here you can find all your negotiations with carriers.
Click on the clock icon to see the detailed progress of your negotiations with a given carrier.
Click on Other negotiations to see who else from your company is negotiating this freight.
---