Add a vehicle offer in Loads2GO!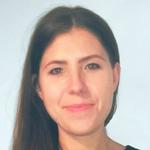 Updated 1 week ago by Małgorzata
You have the option of adding a vehicle offer in the application.
How do I add a vehicle offer?
Click on the three dots in the main menu at the bottom of the screen
Select Add vehicle offer
Complete the required information:
Accessibility area.

Choose Loading Place, Unloading Place and Maximum approach
Confirm your choice by clicking OK
Availability time
Vehicle parameters - vehicle size, body type, load capacity
Click Publish offer
You are automatically assigned as a contact person to your offer. You can assign other people from your company by clicking on the Contact persons option.
Your offer will appear in the My vehicle offers tab.
---