Offers received from a private exchange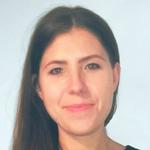 Updated 1 month ago by Małgorzata
On the freight list you can see offers marked as private exchange. This means that the shipper has added your company to a private exchange, so you receive offers that can be seen only by selected individuals.
Searching for private exchange offers
You can find private exchange offers in two ways:
Use pre-defined filters.
To see offers that match your previously set search parameters, click on the private exchange sign on the freight list.
A new tab with offers will be created. The tab contains filters copied from the freight exchange and one new parameter: Source of the freight offers: Private exchanges.
Set completely new search parameters
To search immediately for offers from a private exchange, create a new tab by clicking on Add +
​In the Freight offer sources section, select Private exchanges and click Search.
Saving a search filter
To find private exchange offers faster in the future, save a search filter.
To do so:
Enter a filter name and click Save.
The filter created by you can be found in the Saved filters section. Click on its name to search for offers.
Negotiating a private exchange offer
You can negotiate a freight offer that you are interested in by sending your rate proposal to the contractor.
To do so:
Open a chat window with the contractor.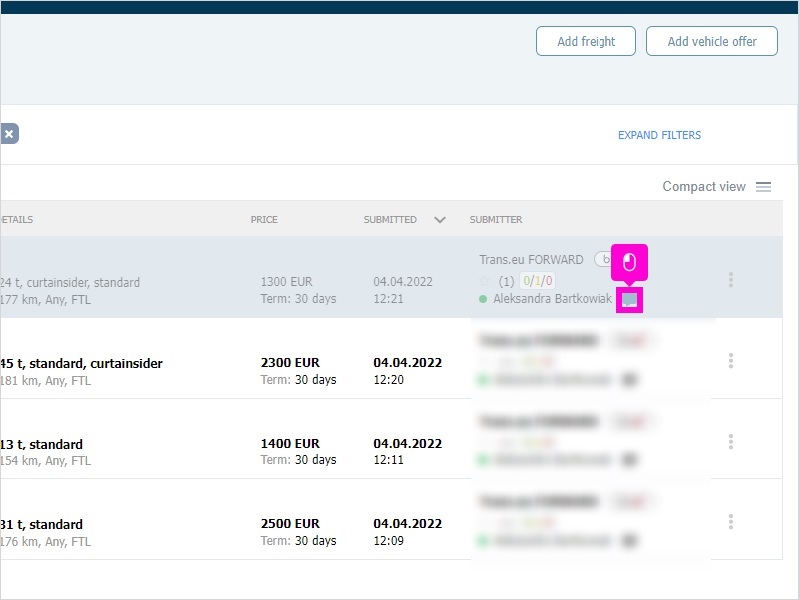 Enter your rate proposal and send the offer.
A negotiated offer from a private exchange can be found in the Freights module.
Your offer will be waiting for the contractor's acceptance in the Received tab.
---