Import of freights from a CSV file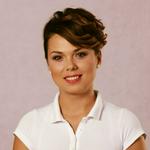 Updated 1 month ago by Anna
There is an option to import a CSV file on the Platform, thanks to which you can quickly add many offers to the exchange.
Important!
1. Prepare a file with offers by keeping the order of columns.
2. Once the data is entered, save the file in a CSV format with the following settings: Encoding: UTF-8, Delimiter: , (comma)
Marking a textbox: "" (text enclosed in quotation marks).
Step 1
Step 2
Add the CSV file to the Trans.eu Platform.
Select the Freights module from the menu on the left and click Import freight.
Remember
It is not possible to add the same CSV file several times.
Using the function contrary to the regulations (e.g. duplicating offers) may result in the withdrawal of the possibility to import offers.
File import - add the prepared CSV file and click Next.
All details are available in the import summary.
Example 1
All freights will be imported. Click Next to proceed to Publication parameters.
Example 2
Only the recognized freights will be imported, in the table you will see information for which of the freights the error occurred.
You can go back to the previous step, correct the file and add it again or click Next to proceed to Publication parameters.
Select publication parameters, complete the date of payment, offer visibility and contact persons and click the Import freight button.
The import status will be visible on the Platform
All notifications are available under the bell icon
Once the import is complete, you will receive a notification
Example 3
No freight will be imported. Check your file and try again.
Example 4
Invalid file format. Check your file and try again.
---