Order template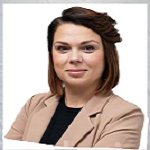 Updated 1 month ago by Ania
Who can use this function?
This function is available to users of the CargoON product line and forwarding (TFF - Trans for Forwarders)
Ready-made order templates are a convenient tool that will speed up your daily work in creating transport orders. In the template, you can specify information such as payment due date, load value, required carrier's liability insurance value, necessary documents and GPS signal sharing.
From this article, you will learn how to:
create a new order template
browse existing order templates
edit and delete order templates
Create a new order template
You can create a new order template in order settings. You can do it in two ways:
From the menu on the left, select Orders, and then click the Settings button.

Click on your avatar. Select Settings.
In the settings window, click on the Orders tab.
There are two tabs in the order settings. In the Templates tab, you will see a list of order templates created by you or your company's employees.
Click Add another template to create a new order template.
Complete the template form. Give it a name that is recognizable to you and your colleagues.
Order templates are shared with all users assigned to your company.
If you want to set a new template as default, tick the box with this option at the bottom of the form. You can save the template by clicking the Save button.
If you set the template as default, it will be automatically selected when creating a new order.
Once you create the templates, you will be able to use them when creating a new transport order. In the form, next to the Additional arrangements field, choose the template from the list.
Editing the order template
If you want to check your template or make changes, hover over the template and click on three dots, then select the option from the list.
---