Archive of orders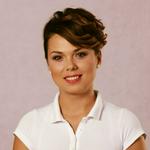 Updated 10 months ago by Anna
Moving orders to the archive will keep order on the main list with orders, making it easier to view.
Ways of archiving orders:
Manual transfer of orders to the archive
select the Orders module from the menu on the left
go to the current tab and select the order from the list that has the status completed (i.e. the one in which the execution has been confirmed)
as the Principal, you can transfer the order to the archive yourself by clicking the "Move to the archive" button
Remember
This option is possible only when the order has the "Completed" status
the order goes straight to the Archive tab
Information on which user archived the order will appear in the Change history tab.
Automatic transfer of the order to the archive
All orders will go to the archive tab 180 days from the date of completion.
Exception
If the order was created as a result of the concluded transaction / accepted freight, it has not been confirmed and evaluated for 120 days, it will be transferred to the archive automatically and will have the Archived status
If the order has a confirmation of execution and 180 days have passed from the date of execution, it will be automatically transferred to the archive with the status of Completed
If the order has no confirmation of execution and 180 days have passed from the date of execution, it will be automatically transferred to the archive with the Archived status
In the Change history tab, the information that the order has been automatically transferred to the archive will appear
List of orders in the archive tab
In the "Archive" tab, orders with the following statuses are available:
completed - orders in which the user confirmed the service performance
archived - an order that has been transferred to the archive automatically
canceled - orders that go to the archive tab immediately after cancellation
Filtering orders by status
in the menu on the left, select the Orders module
go to the Archive tab
select Show Filters
with the status option, expand the list
select one of the available options: completed, archived, canceled
confirm with the green button "show results" to see the list
---