Filter load offers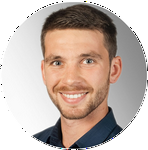 Updated 2 months ago by Jakub
Who can use this function?
Function available to forwarders (TFF - Trans for Forwarders) and carriers (TFC - Trans for Carriers).
From this article you will learn how to:
filter load offers
save filters
exclude a loading or unloading place from search filters
filter by payment due date
filter hidden offers
Filter load offers
Select the Search loads module from the menu. You can use the basic search filters by entering the appropriate parameters.
If you want to use the advanced search option, select MORE FILTERS.
After selecting MORE FILTERS, enter the parameters and confirm with the Search button.
In the expanded filter window, you can use the SEARCHED PHRASE option. In this field, enter the TransID number of a given company or user and click the Search button. If the company has some offers published on the exchange, a list of them will be displayed below the search filters.
In the search tab, you can remove the entered parameters using the Clear filters option.
Save filters
You can save a set of filters. Just enter the search parameters, give the filter a name and click Save.
You will then be able to use them when searching for other freights. In the menu, click on the Search loads module and select the appropriate filter from the drop-down list in the Saved filters field.
Exclude loading or unloading places from search filters
When filtering offers, you can exclude loading or unloading countries. You will find the Exclude button above the Loading and Unloading fields. Click on it to display the country selection box.
From the list of countries, select the ones you want to exclude from your search results.
You can select up to 10 countries.
Click the Search button to view the criteria in the summary above the offer table. Here you can see information about excluded loading or unloading places.
Filter by payment due date
From the menu, select the Search loads module and MORE FILTERS. In the Date of payment field, you can select the following options from the drop-down list:
Deferred
Payment in advance
Payment on unloading
Click on the drop-down list next to the Date of payment field and select the option you want.
For deferred payment, specify a range of days, e.g., 30 to 45 days.
Filter hidden offers
It is possible to filter offers from contractors your company no longer works with.
Offers published by companies with which cooperation has been suspended are hidden. To display them in the table of exchange offers, tick the Show hidden option.
Click on the Search loads module in the menu. Navigate to the MORE FILTERS option, select Show hidden and then click Search.
The search results include offers from companies with which cooperation has been suspended. The names of these companies will remain highlighted.
---