(TFS) Shipper Monitoring
Why load monitoring?
As an ordering party, you can require a cargo monitoring from your subcontractors, and from now on you can check what is happening on the route directly from the Platform.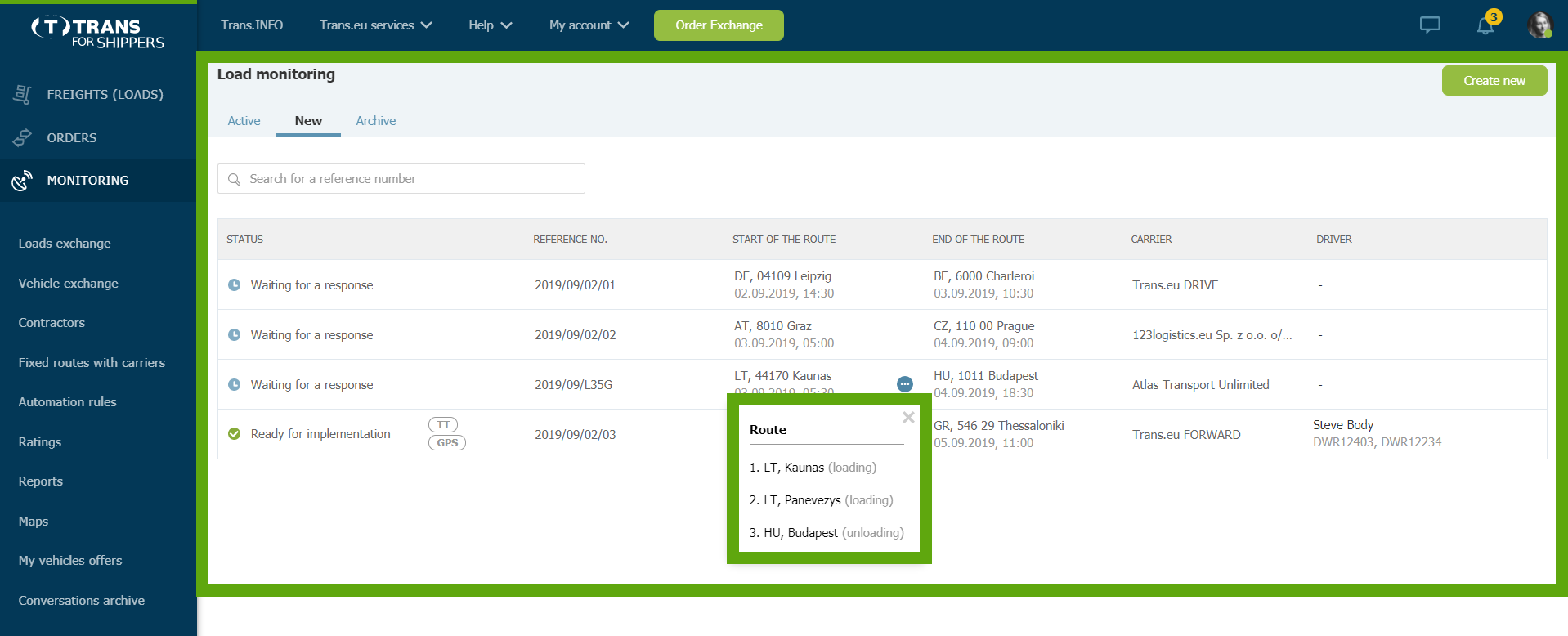 Monitoring task
Go to the Monitoring module and open the New tab. As the offer is accepted, you will find a new task in the list that you can send to the carrier. After approving the monitoring task by the carrier, he or she complete details e.g. driver name, information about the vehicle. From this moment you will be up to date with what is happening with your load.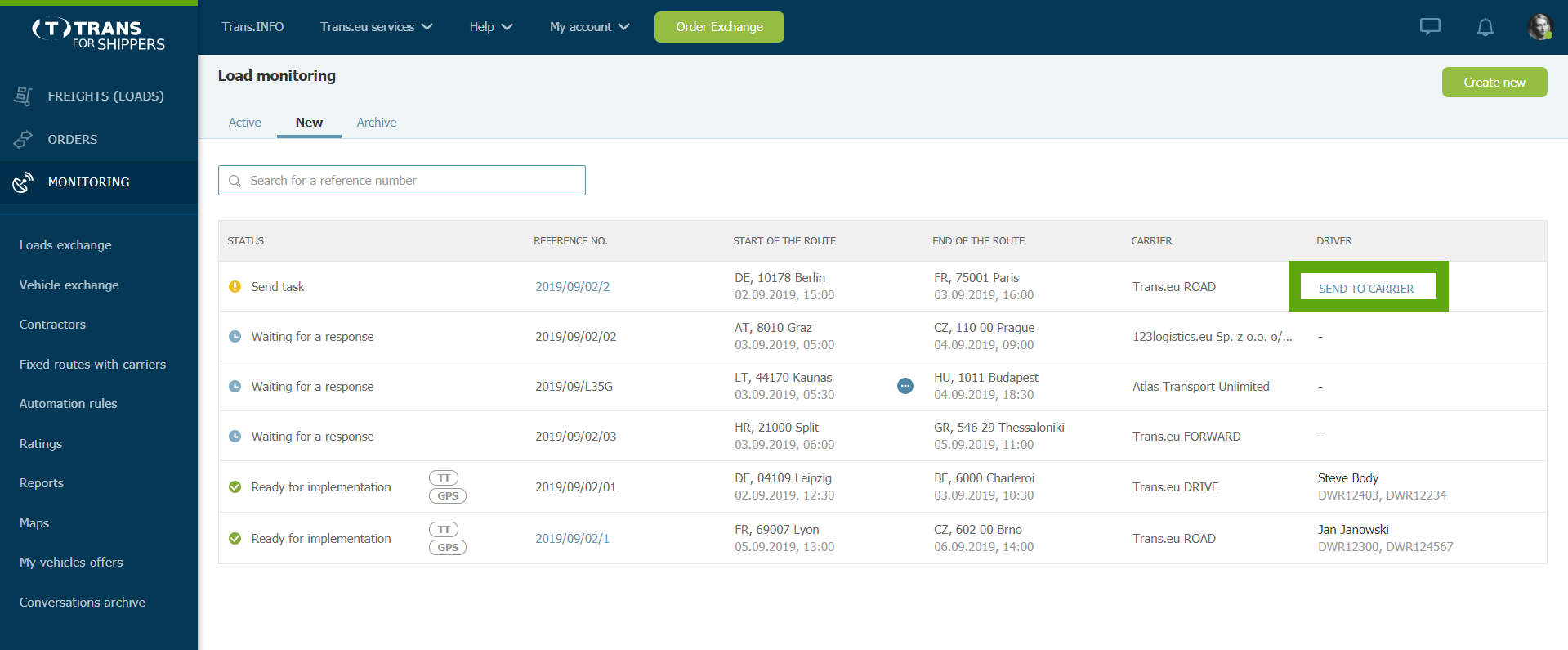 In the Monitoring module, in the Active tasks tab, you will find information about the progress of the task. Monitoring will start 30 minutes before loading.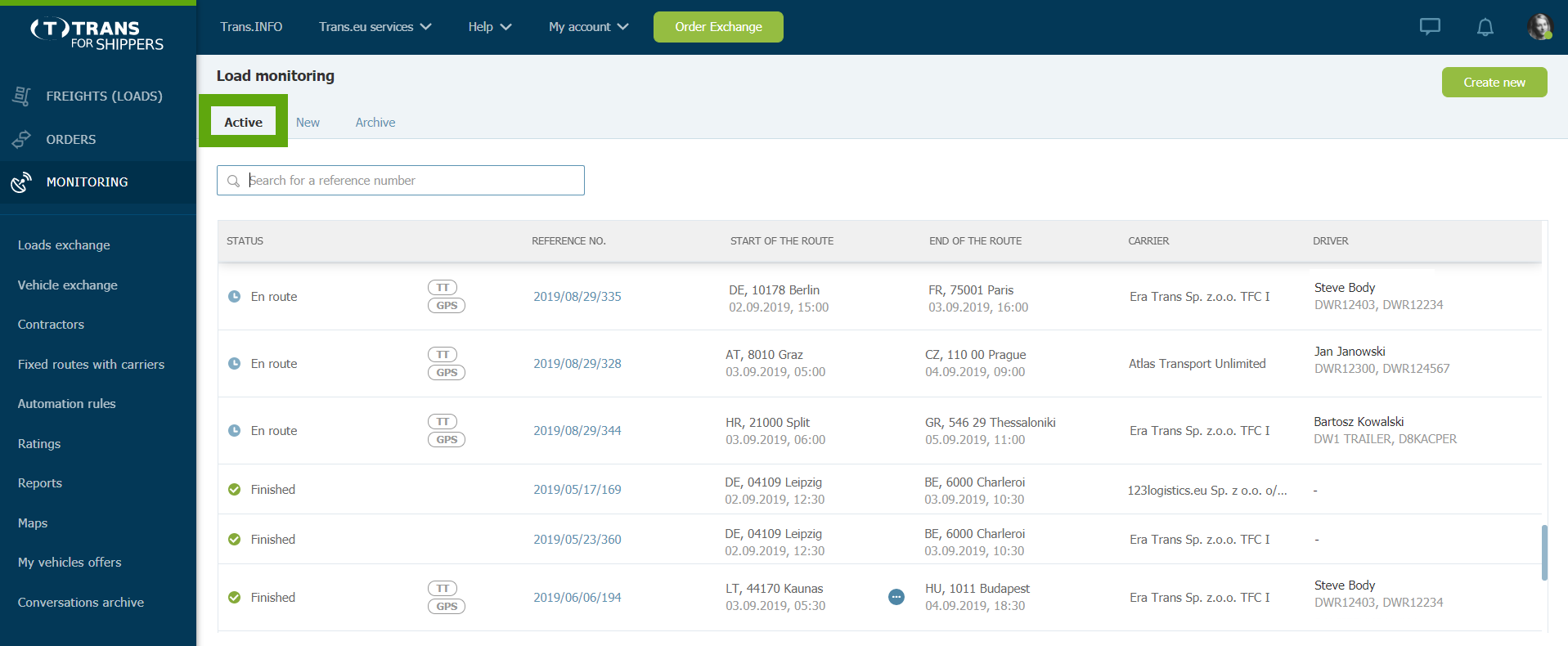 Monitoring information
If something unexpected happens on the route, you will receive an alert containing a description of the incident and information about the expected delay. You can view a detailed list of events in a new window. Here you will find information about each activity related to the carriage.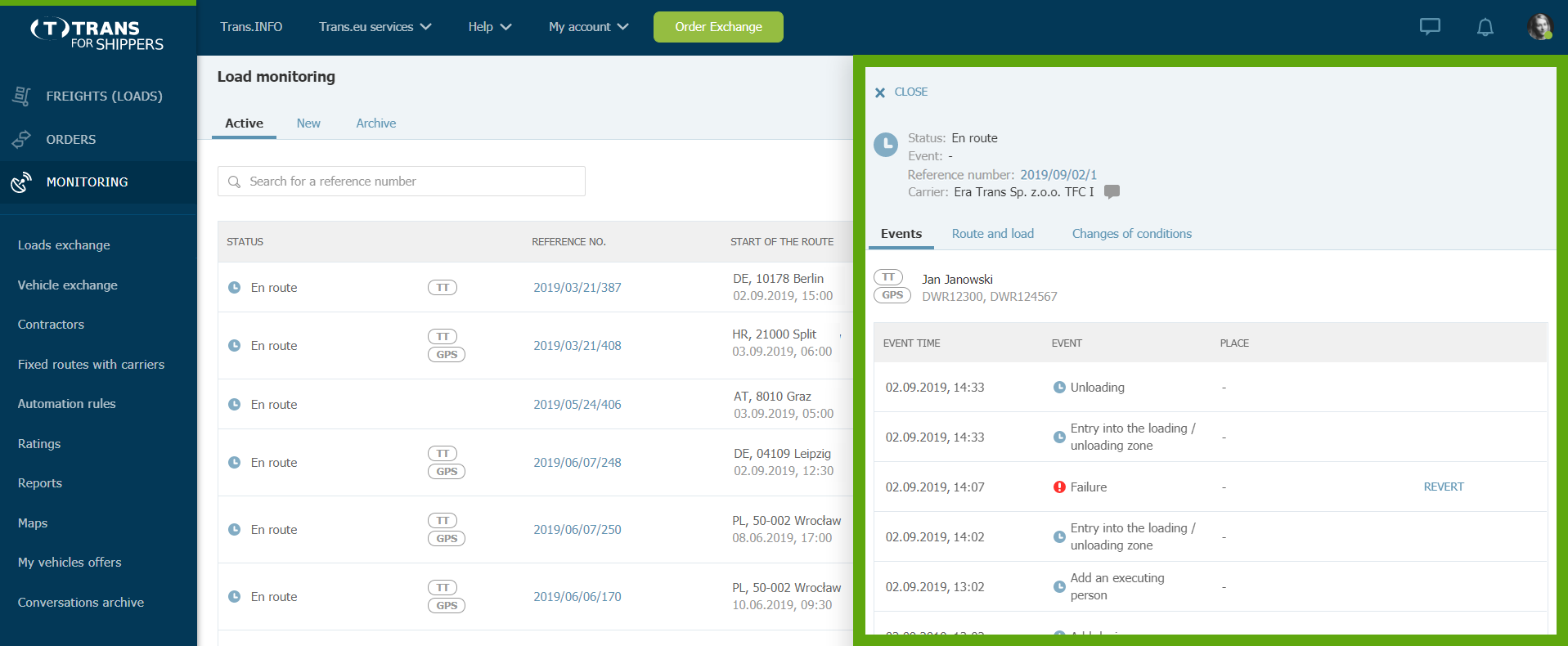 The signal is switched off when the vehicle enters the unloading zone and:
after leaving the last operation zone;
30 minutes after entering the last zone of operations, if the vehicle has not left it;
24 hours after the last planned step, if the vehicle did not appear in the last zone of transit.
Then the monitoring task changes the status to Finished.
Thanks to the ability to monitor the load, your contractor has quick access to current information about what is happening with your cargo.

---