Submitting a vehicle offer for many unloading places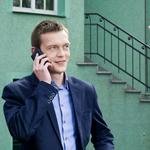 Updated 2 months ago by Krzysztof
On the Trans.eu Platform you have the option of submitting vehicle offers for many unloading places. Two new possibilities appeared in the vehicle adding form. This means that you no longer have to copy offers if you are interested in many directions.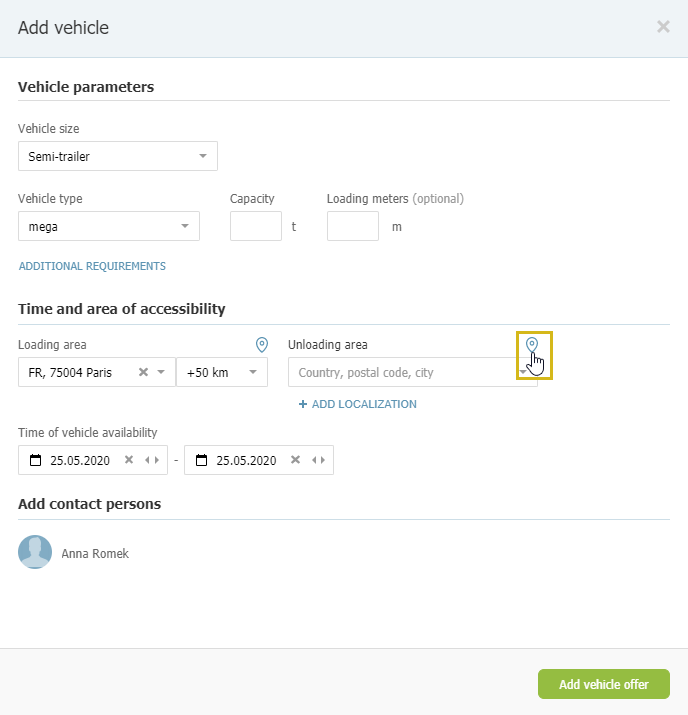 Using the map, you can mark the unloading places you are interested in:
Whole countries,
Large administrative areas,
Specific zip codes.
To do this, use the + and - buttons on the map.
You can mark up to 10 unloading places at the same time.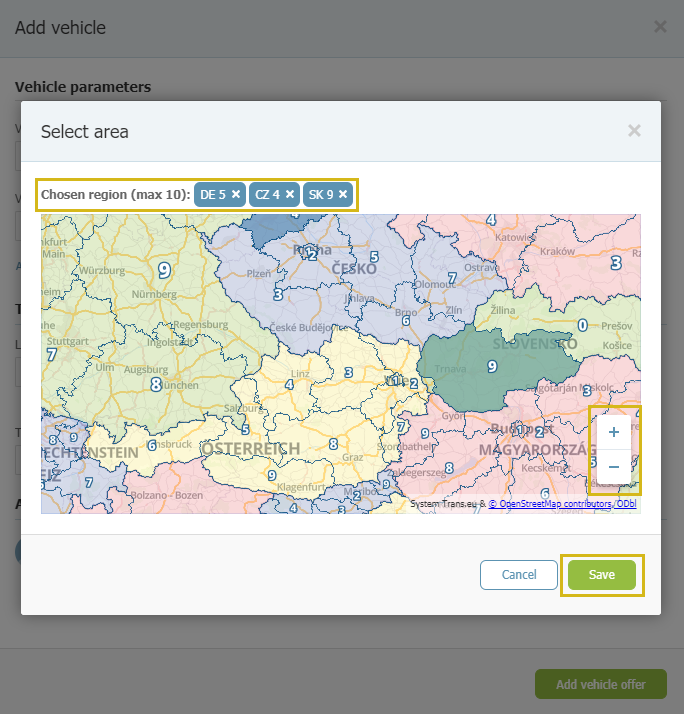 You can also add and modify unloading places manually. Use the "ADD LOCALIZATION" button and enter the places of interest.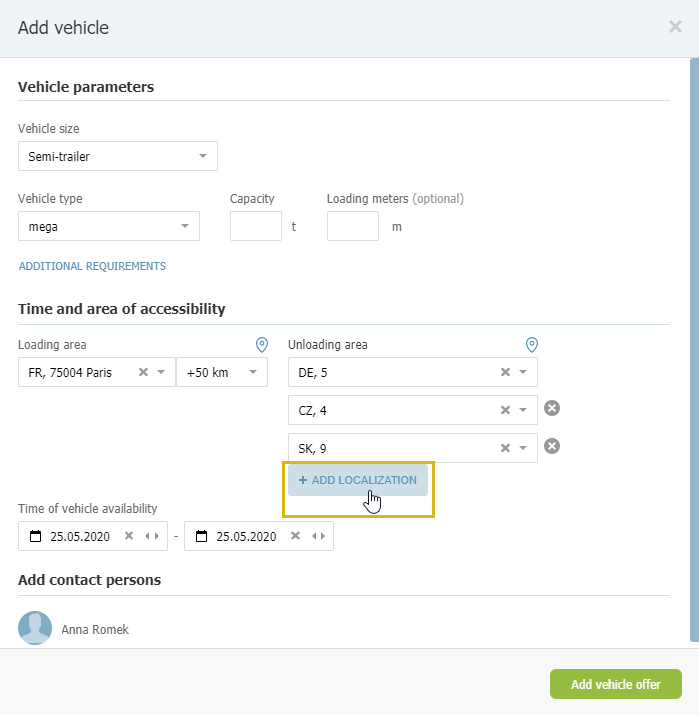 Your offer will be visible to every Vehicle Exchange user who in the search filters will indicate at least one place of unloading from your list.
---