(TFC) Carrier's Orders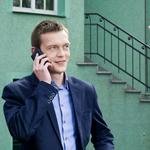 Updated 5 months ago by Krzysztof
Trans.eu Platform is a comprehensive tool that you can use to carry out your work. Post offers, approve transactions and carry out orders, and after they are completed, evaluate your contractors - all in one place.
If the transaction was concluded on the Platform, an order related to the given transaction will be automatically generated in the "Orders" module.
How to handle orders on the Trans.eu Platform
Step 1
From the menu on the left select the "Orders" module - then select the active tab.
Select an order from the list - for details, see the window next to it.
The "Awaiting conditions" status means that the Customer has not yet sent the terms of the order.
Step 2
The status "Confirm conditions" means that your Customer has sent you the terms of the order, click the green button and "See conditions".
Step 3
Read the terms of the order, you can discard conditions or confirm them.
Step 4
If you confirm the conditions - complete the details of the order.
With the green "Add vehicle and driver" button.
Select the vehicle and driver to carry out the order.
In addition, you can complete information on how to monitor.
Save the vehicle and driver.
Step 5
The order has been confirmed.
"Ready" status means that the order has been prepared and is awaiting execution.
Novelty
In the accepted order we have added the option to edit vehicle and driver using the "More" option
From the list select the option edit vehicle and driver change data, then save the changes
Step 6
The "In progress" status informs you about the start of the order.
Step 7
The "Waiting for confirmation" status means that the time to complete the order has expired (date and time of unloading has passed). Your Principal should confirm that the task has been completed on the Platform.
Step 8
Status "Completed" - it is a sign that your Customer has finally confirmed the completion of the task.
Step 9
An additional option is available under the "More" icon: Export to PDF, add attachment, add costs, cancel order.
Each concluded transaction on the Platform and each accepted freight gives the opportunity to issue an assessment to the contractor after completing the order - more information on how the Evaluation System works on the new Platform can be found
here.
Intelligent table in the Order Module
You can manage the table in the order module.
using the three dots option enable the option and adapt the tables to your preferences
we've added the option to include a table for the "Vehicle and driver" option
---