Set the status on the messenger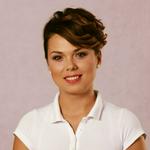 Updated 2 months ago by Ania
Holiday or changing the phone number are just examples of situations where setting the status on the messenger can be very helpful. This simple solution allows you to quickly inform the Trans community about what is important to us. #welistenanddo, which is why we've introduced this feature to the new Trans.eu Platform.
You have reported such a need to us and you can already use the option of setting a short description (up to 100 characters) in the messenger in an easy and quick way.
How do you set the description on the messenger?
click the icon with the photo in the upper right corner and select the option 'Set description in Messenger';
enter a description and confirm;
see the description on the messenger;
How do I change the description on the messenger?
click on the icon with the photo and then on the previously set status;
delete the content of the previous status, enter new information and click Save;
---