Edition of the route in the preview of the offer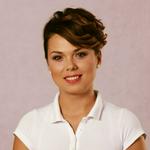 Updated 1 week ago by Ania
On the new Platform, you can check the route of the offer and an alternative route, as well as add and remove points from the route by location and along the route.
Check the route in the details of the offer
Set a filter on the Freight Exchange, then select an offer from the list
Go to detailed information about the offer
Select the Route tab in which you can preview the map. You can also use the "Show full map" option
The full map will open in a new window
On the left side you will find:
data on the introduced filter (place of loading and unloading)
route summary with the possibility of checking and choosing the route
information about the offer, i.e. load, price, offer valid till, Shipper and contact person (by clicking on the data, you can start a chat)
Add a route point to check offers nearby and on your route
With this option, you can check freight offers along the route and take advantage of additional offers.
Select "Add a route point" and choose from the available options
Example 1
Search in points
Example 2
Search on route
In the upper right corner of the map, there are additional options:
---