Better results of filtering offers on the load exchange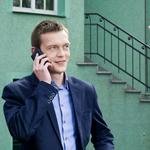 Updated 2 months ago by Krzysztof
Trans.eu Platform Filters make it very easy to find matching offers on the load exchange. Detailed specification of expectations means that you do not have to manually check each of the thousands of proposals.
However, it happens that the person who publishes the offer does not complete all the fields in the form (applies to optional fields) - including those after which you search for proposals.
Changed filtering rules
are the answer to this challenge and make it:
the list of offers will include both those that completely refer to the filters used,
as well as those in which the person publishing the offer did not enter part of the information.
As a result, the list of offers will be much larger, and the chance of missing an interesting offer - much smaller.
What filters does the change apply to?
loaded meters

width

height

volume

prices
That is, some of the optional fields in the offer submission form.
Example: If you enter "up to 13 m" in the "loaded meters" filter - you will see all offers up to 13 meters, and all those in which the publisher has not entered any value.
---