(TFF) Forwarder's Sent freights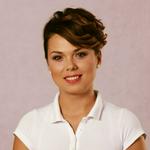 Updated 2 months ago by Ania
On the new version of Trans we have introduced modules that not only systematize work, but also allow quick orientation in the current state of all your freight - both received and already published on the Exchange. Information on which orders require further handling, i.e. starting cooperation with the carrier, can be found in the Freight Received module.
What is the Freights sent module?
The Freight module - the sent tab is a place where you have access to all transport offers issued by you. One glance is enough to check at what stage your proposal is.
Adding freight on the Platform
Add freight using the green button in the upper right corner.
Complete the required information and continue.
Choose who to send the freight to:
Fixed routes - if the freight matches one of them, you can publish it according to its conditions.
You carriers - this option allows you to choose the groups to which the freight will go. You create groups in the contractors module.
SmartMatch - is an algorithm thanks to which the freight will be send to companies best suited to the load.
Exchange - the freight will be published on the freight exchange.
Suggest a price or send an inquiry
Specify the payment date
Specify the submission time
Use the green button Publish Freight
What does freight handling look like?
Status awaiting offers means that the offer has been sent to contractors and none of them has yet responded to the offer.
Changing the status choose carrier means that you received a response from at least one contractor. You can reject, accept or negotiate the offer.
You have access to the full negotiation history.
Freight suggestions can also be canceled or copied and republished.
When the parties accept the freight, the remaining proposal will receive status accepted.
The next step that can be taken on the Platform is the service of the order.
Freight filtering
You have the option of filtering freight. To do this, select the Freight module, go to the sent tab, select the filter options and fill in the criteria you are interested in, then confirm with the show results button.
The freight filtering option is also available in the archive tab.
Freight filtering by publication type
Select the Freight module go to the sent tab, select the filter options and select the type of freight publication that interests you:
To My Carriers
To Fixed Route
To Exchange
To Smartmatch
Then confirm with the button show results.
---