Payment term for freight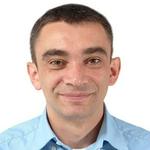 Updated 6 months ago by Szczepan
The payment deadline is a functionality that allows you to declare when the shipper agrees to make a payment to the carrier for freight.
How to define the payment date for freight?
As a shipper, add freight on the freight exchange.
Complete the required data
Search carriers.
In the Your transport and Exchange and Smartmatch tab, the Payment term function is available. From the menu you can choose:
Deferred with the number of days. The number of deferred days is between 1 and 365 days. The number of deferred days depends on the market on which the freight is published.
payment in advance
Payment on unloading
The payment deadline is a mandatory field, without which it is not possible to publish the freight.
Information about the declared payment date is also visible in the freight details tab.
Note: In the Platform settings in the Freight module, you can define default settings for the due date. After defining them, each freight you add will open with the default settings.
---