Sharing a time slot with a user from outside the Platform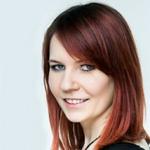 Updated 7 months ago by Sylwia
Who can use this function?
For Dock Scheduler users with CargoON package
Would you like to share a time slot with a carrier that you cannot find among Platform users? It is possible from now on. We will show you below, step by step, how to create such a time slot and send it for booking to a company with which you previously cooperated outside the Platform.
Sharing a time slot with a user without an account
You may already know the first steps of creating a time slot. We have described them in the article: Dock Scheduler for Shippers.
Go to the Dock Scheduler tab and click on More. Select Add time slot from the list.
Fill in the form to add a time slot. Click on the User without an account option, above the carrier selection box.
Some additional fields will appear in the form. You will need to enter the necessary information, i.e. Company name and E-mail. These details will only be used to notify you that you can make a booking. Make sure you enter the correct e-mail address.

An invitation to make a booking will be sent to the address provided by you right after saving the changes by clicking the Save button.
Booking by a user without an account
Here are the instructions for your contractor to follow in order to make a booking. If the user experiences any difficulties, you can send them the link to this page.
Once you have created a time slot and made it available to a user outside the Platform - they will receive an e-mail from us (at the address provided by them) with the subject: Time slot created.
In order to go to the booking page and view their time slot, he/she must click the Book button.
On the booking page, the Carrier can choose one of the available booking times. He can also add the vehicle (mandatory) and driver (optional) details. In order to make a booking, one will also need to accept the Regulations of the Dock Scheduler.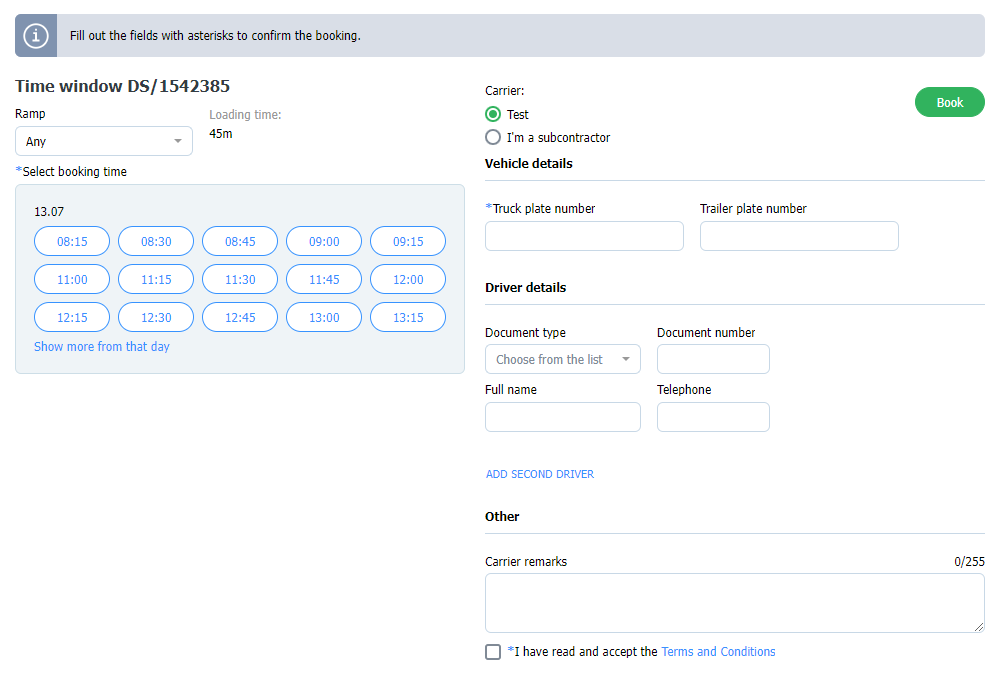 If your contractor has not received the e-mail, ask them to check the SPAM folder in their mailbox.
When your booking is created, you will receive another confirmation email with all the necessary information.
---