Improvements to the Dock Scheduler module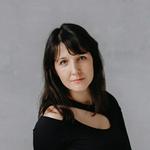 Updated 3 months ago by Katarzyna
Who can use this function?
Function available to users of the Trans.eu Platform (Trans for Carriers and Trans for Forwarders) who have purchased the Dock Scheduler product and the Bookings module.
From this article you will learn:
how to manage the column layout in the Bookings module,
how to check freight details,
how to add and edit comments on the booking.
Management of the column layout
Click on the Bookings module and select My bookings tab.
Here you can manage the layout of the columns in many ways - decide which columns to display and in what order.
In the upper right-hand corner of the table, click on the 3-dot icon to select the table columns you want.
It is possible to enable/disable the visibility of data:
operation date,
driver,
warehouse,
vehicle and semi-trailer no.,
reference number,
unloading,
dock,
status,
operation type,
carrier's remarks,
shipper's remarks,
loading.
To change the order of the displayed columns, drag them to the chosen place. Hover the cursor over the column name, click on the field before the name and drag the column to the right or left.
Did you know that...
The blue line you can see when dragging a column indicates where the column will be moved.
Booking details
In the details of the selected Booking you can go to the Order/Freight from which this Booking has been created. This allows you to check the details that have been recorded in that Order/Freight.
Additional Remarks column available in the list of Bookings
When managing the columns in the list of bookings, you can add columns: Carrier's remarks and Shipper's remarks. A preview of the remarks is also available in the details of a given booking.
You can add remarks to a booking in 2 ways:
In My bookings tab, click the 3-dot icon next to the selected booking and then click Edit data.
In the details of a given booking, click on More and select Edit data.
Regardless of which way you choose, you will be redirected to the Edit booking window.
Enter your comment and click Save changes.
---