Dock Scheduler for Shippers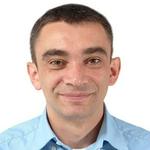 Updated 1 day ago by Szczepan
The Dock Scheduler Module is a system for the management of Bookings (time slots) and the schedule of loading and unloading.
The system focuses on the automation of warehouse operations and on the optimization of processes on the shipper's side.
Go to the Dock Scheduler Module.
Define a warehouse by clicking More and then Add new warehouse.
Fill in the mandatory fields on the form.
[Location] Fill in the required fields (specify the name of the warehouse and its location), then click Next.
[Slot configuration] Set the slot time and basic loading time configuration, then click Next.
[Operating time] Define the warehouse operating time (days and hours of operation), then click Next.
[Breaks] Specify breaks in warehouse operation. During this time loading or unloading will not be possible, then click Save.
Creating a new dock for the warehouse
To create a new dock, click Add dock or go to More / Add dock.
The docks created should correspond to the needs of the selected warehouse. Fill in the required data (Number of docks, type of a dock, name of a dock and type of operation supported).
Warehouse settings
Go to More / Warehouse settings to edit its options:
You can manage availability of the warehouse, i.e. turn it on or off, and
Manage docks, edit time slots and edit working hours or slot configuration.
How to add time slots for the carrier?
A time slot allows the carrier to book the date and time of vehicle availability.
Click More, then Add time slot.
Fill in the required data - specify a time range, operation type, carrier's TransId, available warehouse, the schedule of which you wish to make available, the place of loading and unloading
Check how the booking process is handled by the carrier.
Booking management
Once the carrier has made a preliminary booking for a given date, a "booking of the operation" will appear in the schedule.
It is possible to view detailed information about the Booking as well as:
Edit the booking (can be done by both parties to the transaction),
Refuse loading (by providing the reason),
Delete the booking (even though it has previously been confirmed).
The progress of each booking is shown in the Booking schedule.
---