Dock Scheduler for Carriers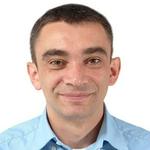 Updated 1 month ago by Szczepan
The Dock Scheduler module is a time slot management system and the schedule of loading and unloading. The carrier has access to time slots and the schedule.
Click the Dock Scheduler module to start checking available time slots.
As a carrier you have access to the following tabs: Time slots, My bookings and Schedule.
In the Time slots tab a list of time slots previously created by the shipper will appear.

In the My bookings tab there is a list containing operations that have already been authorized/executed.

In the Schedule tab there is a warehouse schedule in which you can enter your booking.
Add a booking and get a preview of available time slots.
You can also make a booking in the Schedule tab.
Select data in the schedule and make a preliminary booking.
In the window you will see all the available time slots for a given warehouse.
The completed and saved data is visible in the carrier's and shipper's warehouse schedule.
A booking with the Complete data status can be edited under My bookings and Schedule tabs.
Once the form is saved, the booking status will change to Booking ready/Loading.
Through these steps, the shipper is informed of what stage the booking process is at.
---