Communicator
Messenger
Messenger is a tool for current communication with counterparties. It allows to exchange the necessary information and transaction arrangements.
A new feature on the Trans.eu Platform is Contexts, i.e. grouping conversations on specific topics (received offers, sent offers, orders). This allows you to browse a large number of enquiries about the offer more easily—thus we solved the problem present in the installation version.
The new messenger also means a more functional look. We have adapted the messenger to solutions commonly used on large social networking platforms.
How to turn on the messenger?
The messenger can be turned on in two ways:
click on the photo icon in the upper right corner and choose "Turn on the messenger":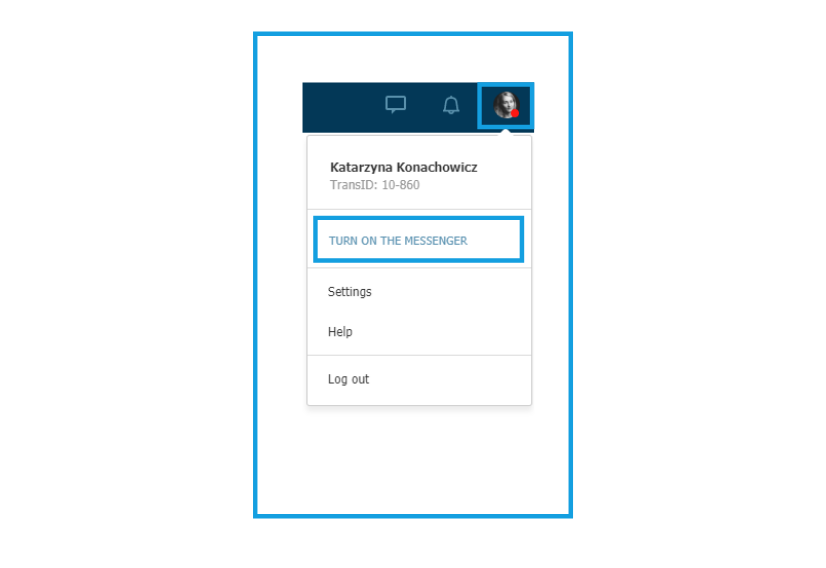 click on the bubble icon and choose "Run messenger":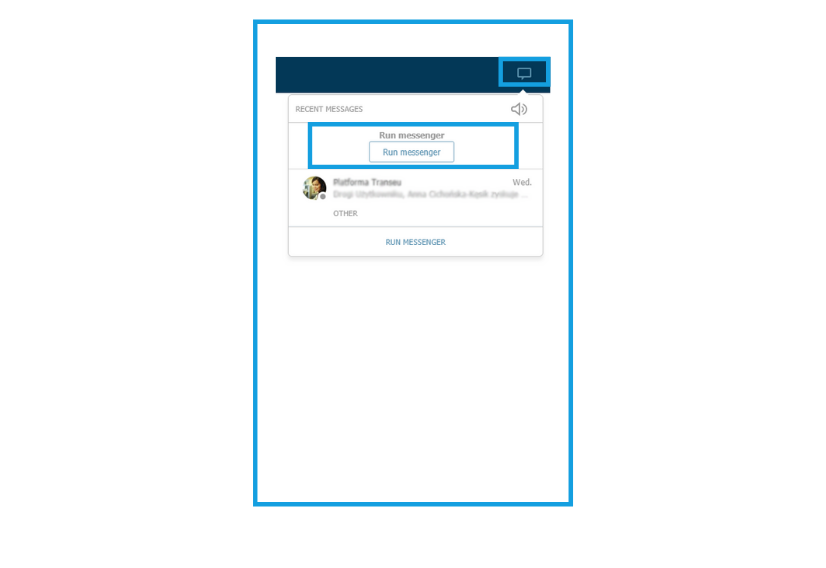 How to use the messenger?
The new messenger has 3 basic tabs: Contacts (the list of your contacts), Contexts (your conversations grouped by subjects) and Recent (the history of your recent calls). The contact list and recent conversations work similarly to the version being installed. Both, the list of contacts and recent conversations are similar to the installation version.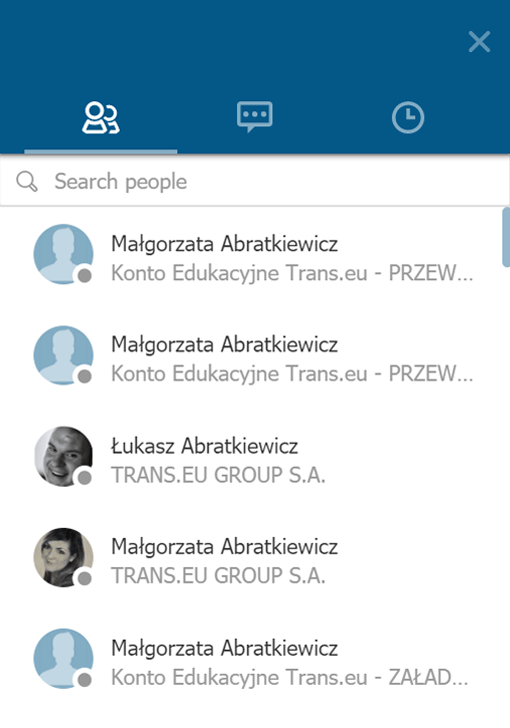 This allows to browse a large number of inquiries about the offer more easily—thus we solved the problem present in the installation version.
Can I conclude transactions on the Trans.eu platform messenger?
On the Trans.eu Platform, the possibility of concluding transactions on the messenger has been limited only for vehicle offers. On the new platform, it is possible to conclude transactions for loads only from the details window of the offer.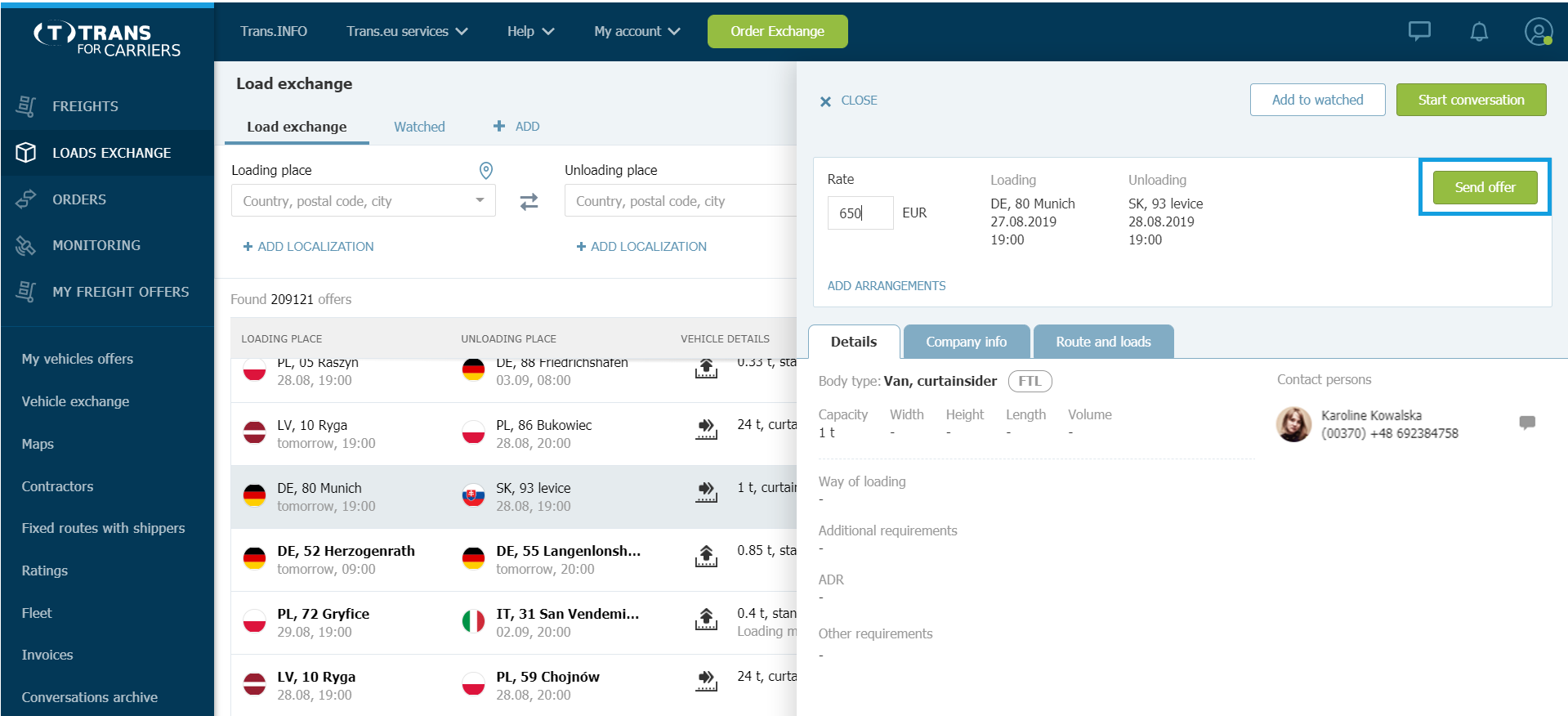 The only exception are offers submitted from the installed version. In case of such offers, the negotiation window is not available. Instead, like in the installation version, you can start a conversation about the offer and conclude the transaction there: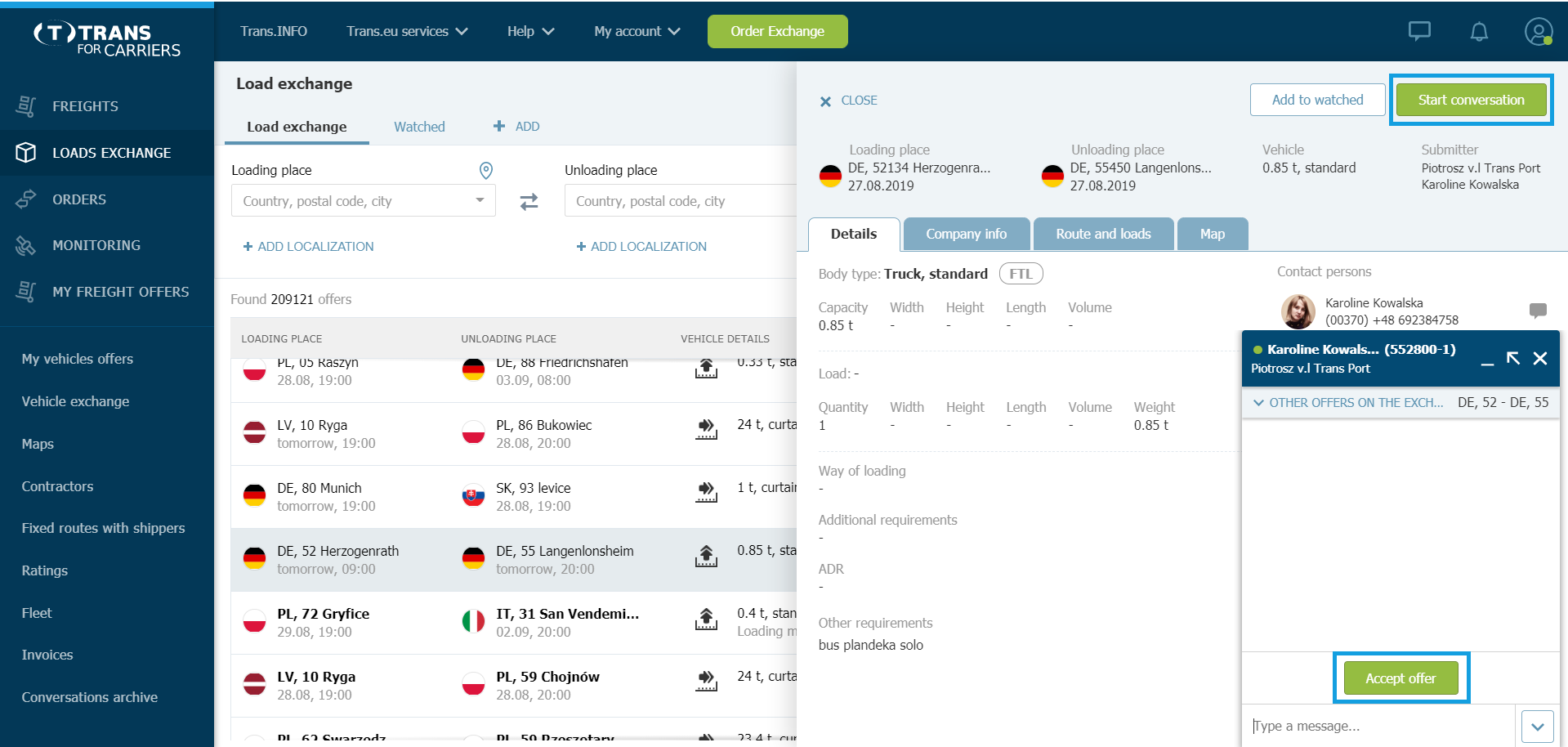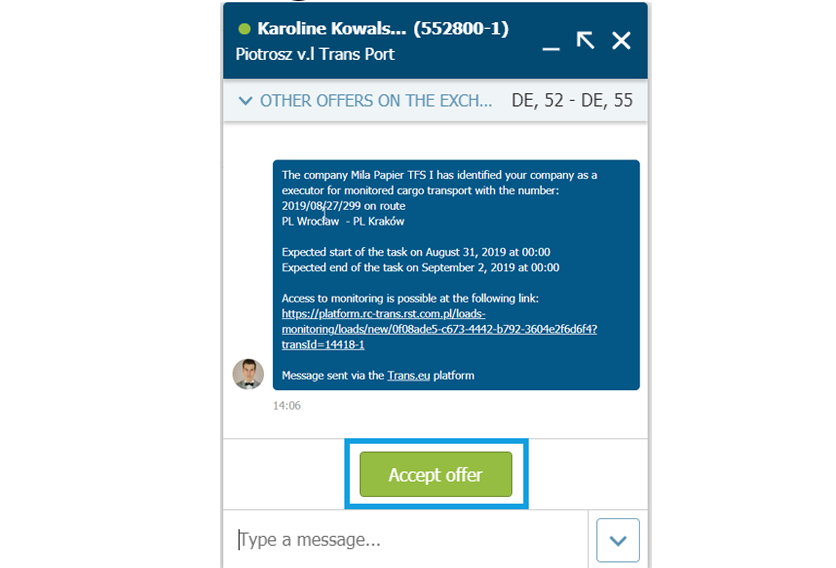 Can I have a conversation on a separate messenger window?
We have made available the function of "detaching" the window, which allows you to freely move the messenger window in the area of the computer desktop: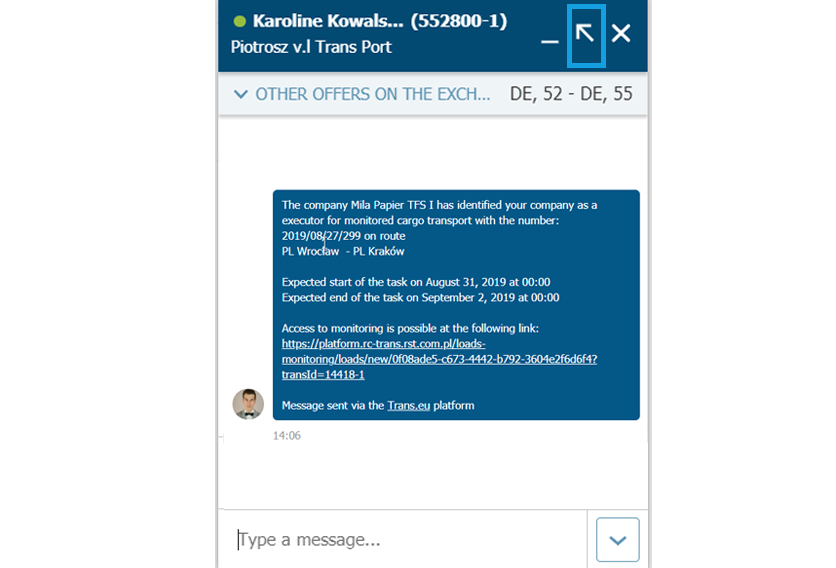 The whole history of communication in one window
We've updated the messenger so that the user can see all conversations in the conversation window (not just from the current context). They are separated by frames describing the details of the context. The active conversation context is highlighted in a different color. Contexts appear chronologically.
Messenger enhancements
After clicking on the messenger icon, the messenger side panel on the contacts tab will open immediately. (Earlier there was a balloon with recent messages and redirection to messenger panel).
The side panel of the messenger does not cover the content that is on the platform. The platform is responsive which means that the size of the content will adapt to the browser window workspace.
We recommend working with the messenger on the collapsed left navigation. Each time you start the messenger, it will automatically collapse the left navigation panel.
---