Subscription to Trans.eu Platform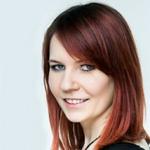 Updated 3 months ago by Sylwia
Downloading invoices from Trans.eu
Once logged in to the Platform:
click the avatar icon with a photo > Billing and invoices
Click the Invoices from Trans.eu tab.
The option to download an invoice can be found in two places: 
The option is available only for invoices with the "Unpaid" status
after clicking on the three dots icon in the invoice row, the Download PDF option will be displayed
after clicking on the invoice row, a window with the invoice details will appear on the right
Restoring access to the Trans.eu Platform
Access can only be restored upon the receipt of payment.
In order to speed up the transfer of funds, we encourage you to use the Przelewy24 fast payments service, which is available directly on the Trans.eu Platform at platform.trans.eu in the Billing and invoices tab.
We cannot enable access based on the payment confirmation only. 
Online contract
The Trans.eu Platform is much more than just a load exchange. It gives you new opportunities to obtain interesting and safe cooperation proposals. To be able to fully use our Platform, you must accept the online contract.
What do you gain?
Possibility of receiving freight proposals directly from trusted Shippers and Forwarders,
Possibility of permanent cooperation with reliable Contractors,
Possibility of obtaining loads directly through a special Platform algorithm (SmartMatch), which will automatically propose matching offers to you.
What does the online contract offer?
The online contract increases your security on the Platform. Therefore, you will be able to establish permanent cooperation with partners you trust.
How much does it cost?
Switching to the online contract is absolutely free. The rates for using the exchange will not change either. However, the new contract gives you access to features that allow you to receive dedicated freight offers, e.g. through the SmartMatch algorithm. Only some additional fees may be charged for accepting them. Therefore, we focus on transparency - fees are only charged if your business benefits from the new functionalities.
If you make transactions on the exchange (as before) - no additional amounts will be charged.
Do you want to switch to the new online contract?
Read its contents and accept the new conditions by clicking here.
The contract will come into force once you have accepted it, thus allowing you to take advantage of the functions it offers immediately.
---