New Navigation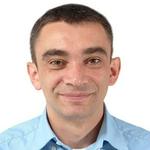 Updated 2 months ago by Szczepan
We have introduced optimization of the way of navigating the Trans.eu Platform menu. By retracting or extending the side menu, it is possible to increase or decrease the work area. This function adapts the platform view to the user's needs.
In the left main corner of the screen, instead of the full name of the product line, the color indicating the given product line and the menu button are visible.
The color corresponds to the product line:
Blue - Trans for Carriers - For the carrier
Orange - Trans for Forwarders - For forwarder
Green - Trans for Schippers - For the shipper
With the help of the menu button you can eject or hide the side menu. Hiding the side menu allows you to increase the working area on the screen (more space for previewing orders, for messenger windows)
When the menu is pulled out, all previous menu functions are available in the sidebar.
In the case of the hidden menu, the main functions are available from the top bar. In the More tab, other functions provided for a given product line are available.

For new platform users, the side menu is set to hidden by default. Later the user's preferences are remembered.
---